strategy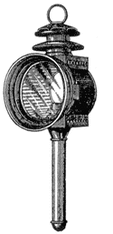 At Pennyfarthing Investment Management, our outlook is a forward-looking one, working to identify investment opportunities with prospects for positive future returns. Together with our clients, we establish an appropriate asset allocation among equities, bonds and cash. It is the role of the investment plan to anticipate and control portfolio volatility, allow for income generation and create opportunities to achieve return objectives. But it doesn't stop there.
A progressive approach sets us apart. After all, one would question the investment manager who did not evaluate the ethical aspects of their investments — risks that might otherwise be overlooked come into focus if examined from an ethical standpoint.
Rewards come when we do our homework. We recommend an investment only if we foresee a future better than the consensus expects.
Our investment approach is all about minimizing risk and maximizing return — the two priorities of investing. Because we diversify your portfolio across a wide spectrum of investments and because investments are purchased at a discount from their expected value, our proprietary investment strategy is designed with clients´ best interests in mind, as it should be.
​
Discipline to identify real economic value. The merit of an investment does not derive from speculative predictions but in its ability to add real economic value. This means paying attention to risk and return.
Low portfolio turnover. We don't believe in trading more than is required to generate attractive returns in a long-term portfolio.
Diversification. A portfolio may be diversified across a wide range of investments yet still focused upon investments with the most favorable prospects, and faithful to your core values.
The care and concern that we put into managing client portfolios are reflected in our quality of service and prudent investing that is both ethical and insightful. You are invited to contact us to discuss how we may begin to work for you.