ethics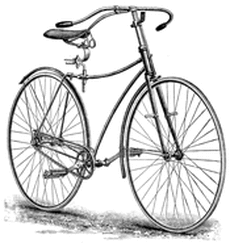 ​ We look for the good and avoid the bad, while keeping in mind that issues rarely present themselves in black and white. We do our own research and pursue investments that offer compelling prospects for future return.

We want you to know what you own. After all, investing should be about doing well by doing good. It should not be a value-less activity.

Specific merits of the ethics behind our investment approach include:
Corporate Risk Assessment

– Long before recent blowups involving shoddy corporate governance and compromised corporate directors, we had been carefully assessing ethical issues. Regulatory risks rise with corporations that push the permissible limits, or beyond. Poor corporate ethics may lead to scandals, regulatory fines or management actions not aligned with the interests of shareholders. In contrast, a corporate culture emphasizing ethical standards can lead to better business decisions and motivated employees. Studies have shown that environmental and social responsibility is an indicator of improved economic value creation in companies. In other words, ethical analysis can be one of several factors involved in implementing a prudent investment strategy.

Value Expression

– Ethical investing sends a message to corporations in general, beyond just "green" companies specifically, that investors expect a high standard of corporate responsibility. Don't be fooled by

greenwash

, corporate attempts to spread disinformation so as to present a responsible public image. Many corporations want to attract you as an investor. Only the carefully chosen few should deserve to.

Investment Performance

– No matter the investment strategy, prudence and patience have proven to be virtues necessary for investment success. With prudence and patience, investors can avoid the errors so many make by buying investments when they are hot, overpriced "flavors of the month" (with overly optimistic business outlooks) and one can also avoid the "hot money" mistake of selling at artificially depressed prices (in the midst of apparent yet transitory difficulties). Most often, an extended period of time is needed for an investment, entered into prudently, to appreciate to full value or beyond.